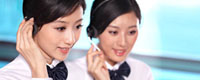 Name: Phoebe Li
Tel: +86-13798170642
Mobile: +86-13798170642(What's App)(WeChat)
E-mail: friendshiptoys@163.com
Add: Room 301, Guang'an Building, Longgui, Baiyun District, Guangzhou, Guangdong, China
Skype: phoebefriendshiptoys
QQ: 1813942838




Friendship Mascot.Co.,Ltd is one of the most professional mascot costume producers in China. Established in 2008, Friendship Mascot are sending to the world every day.

We can make all kinds of mascot costume, animal, plant, human and cartoon. Besides these, we can also customized mascot costume for AD use. They are showing the idea of company logo, parties theme, football team, sports games and so on.

With good service and long experience on mascot costume, we produce many mascot costumes for customers all along the world.

It would be our pleasure to work with you and provide our help for your special mascot costumes.